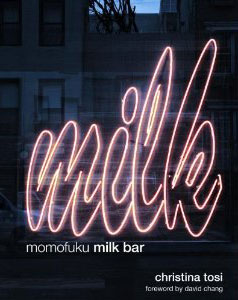 As we did this spring, we're having a look through some of the enormous variety of cookbooks being published for the fall season 2011. With 413 listed (in the US), it's impossible to fairly and fully explore them all, so instead I'm presenting a totally subjective look at some of the titles which caught my eye as I perused the list.
How did I choose these titles? I'm interested in authors and chefs who've done interesting things in the past, sometimes in interesting restaurants, though I'm wary of too many restaurant cookbooks, as they're not always friendly to the home cook. I'm also captivated by cuisines I've not yet explored, and always by desserts and baking, though not run of the mill cake and cupcake books. My sweet tooth is looking for something a little different.
What does Fall 2011 look like?
Trends from spring continue, with more local eating and cooking, and attempts to coast on the popularity of cupcakes, cake pops and whoopie pies, as well as discover a new trend – will it be the Gob (a Pennsylvania bakesale staple)? The name alone probably dooms this one, though I thought the same about whoopie pies (I couldn't help flashing back to the Newlywed Game every time I heard the name), and look how well they've done. I've also noted a rise in gluten-free cookbooks, and a maturing of the type of books in this category – now that it's more mainstream we're getting some interesting explorations of what can be done gluten-free, including Asian cooking and soul food. And there are more Korean books popping up, suggesting this is the next 'hot' Asian cuisine.
Note: if any of the text below appears in quotes, it is straight from the book catalog, and not my eloquent (or clumsy) phrasing.
Publisher's Weekly Picks
Publisher's Weekly has picked 8 titles from the fall list, so we'll highlight them at the top before moving to our own picks of interest. Note: all blurbs are straight from the book catalog for these titles.

Heston Blumenthal at Home
Heston Blumenthal
November 22, 2011
9781608197019, 1608197018
$60.00
Until now, home cooking has remained radically out of touch with the technological developments that characterize the rest of modern life. This is the book to prove that science can dramatically improve the way we eat. Having spent years refining his analytical and imaginative approach at the Fat Duck restaurant, Heston Blumenthal is uniquely qualified to bring the benefits of science to the domestic kitchen. Both time-saving and energy-efficient, his methods unlock the alchemical potential of flavor and taste.
The first part of the book maps the new techniques in fifteen sections, including: taste and flavor; stocks and infusing; brining, curing, marinating, and macerating; and sections on proper care of meat, fish, pasta, and many other dishes. In the second part, there are 150 specially chosen recipes. Here, at last, is the secret to irrefutably perfect fish and chips, as well as a few more unconventional dishes such as salmon with licorice, and crab lasagna.
Girl in the Kitchen : How a Top Chef Cooks, Thinks, Shops, Eats & Drinks
Stephanie Izard
October 5, 2011
9780811874472, 0811874478
$29.95
Chronicle Books
Stephanie Izard knows how to inspire, captivate, and cook up a storm. Fan favorite and the first and only woman to win on TV s Top Chef, she s also the chef and owner of the acclaimed Girl & the Goat restaurant in Chicago. The Girl in the Kitchen collects more than 100 of Izard s best recipes, from innovative appetizers like Asian-Spiced English Peas to luscious desserts like Quince and Fig Cobbler with Vanilla Mascarpone.
American Flavor
Andrew Carmellini, Gwen Hyman
October 18, 2011
9780061963292, 0061963291
$34.99/$37.99 Can.
Ecco / HarperCollins Publishers
A new cookbook of delicious, innovative, down-to-earth recipes, inspired by the fabulous melting pot of American food and street culture, from the acclaimed chef and James Beard Award winner
Andrew Carmellini, the James Beard Award-winning author of Urban Italian and the chef-owner of Locanda Verde, takes readers on a wonderfully rich and diverse tour through the ingredients and cuisines that constitute American Flavor. Using both traditional foodways and the multicultural neighborhoods, global eateries, and ethnic groceries that dot the American landscape as his inspiration, he introduces delicious, innovative, and interesting food that is accessible to and economical for both home cooks and serious chefs alike.
Eleven Madison Park : The Cookbook
Will Guidara, Daniel Humm
November 11, 2011
9780316098519, 0316098515
$50.00/$55.00 Can.
Hachette, Little Brown & Company
Eleven Madison Park is one of New York City's most popular fine-dining establishments, and one of only a handful to receive four stars from the New York Times. Under the leadership of Executive Chef Daniel Humm and General Manager Will Guidara since 2006, the restaurant has soared to new heights and has become one of the premier dining destinations in the world.
ELEVEN MADISON PARK: THE COOKBOOK is a sumptuous tribute to the unforgettable experience of dining in the restaurant, where the latest culinary techniques are married with classical French cuisine. The book features more than 125 sophisticated recipes, arranged by season, adapted for the home cook, and accompanied by stunning full-color photographs by Francesco Tonelli.
Essential Pepin : More Than 700 All-Time Favorites from My Life in Food
Jacques Pepin
October 18, 2011
9780547232799, 0547232799
$40.00/$49.95 Can.
Houghton Mifflin Harcourt
For the first time ever, the legendary chef collects and updates the best recipes from his six-decade career. With a searchable DVD demonstrating every technique a cook will ever need.
Now, in a book that celebrates his life in food, the world's most famous cooking teacher winnows his favorite recipes from the thousands he has created, streamlining them even further. They include Onion Soup Lyonnaise-Style, which Jacques enjoyed as a young chef while bar-crawling in Paris; Linguine with Clam Sauce and Vegetables, a frequent dinner chez Jacques; Grilled Chicken with Tarragon Butter, which he makes indoors in winter and outdoors in summer; Five-Peppercorn Steak, his spin on a bistro classic; Mémé's Apple Tart, which his mother made every day in her Lyon restaurant; and Warm Chocolate Fondue Soufflé, part cake, part pudding, part soufflé, and pure bliss.
40 Years of Chez Panisse: The Power of Gathering
Alice Waters, Calvin Trillin, Michael Pollan
August 23, 2011
9780307718266, 0307718263
$55.00/$62.00 Can.
Random House, Clarkson Potter
Before The Art of Simple Food, before the White House garden, and before farmers markets and sustainable food were en vogue, there was Chez Panisse.
In Forty Years of Chez Panisse: The Power of Gathering, Alice takes readers on her journey from the humble and visionary beginnings of the restaurant, through its rise and the acclaim, to the Café and the influential Chez Panisse Foundation. Organized by decade, the book includes a wealth of archival material and photographs-menus; invitations; pictures of Alice at the restaurant and around the world, with those who have passed through her life-and interviews from public figures and cooks who have been inspired by or mentored at the restaurant.
Momofuku Milk Bar
Christina Tosi, David Chang
October 25, 2011
9780307720498, 0307720497
$35.00/$40.00 Can.
Random House, Clarkson Potter
A natural successor to the New York Times bestselling Momofuku cookbook, Momofuku Milk Bar shares the recipes for the innovative, addictive cookies, pies, cakes, ice creams, and more from the sweeter side of the wildly popular restaurant group.
A runaway success, the Momofuku cookbook suffered from just one criticism among reviewers and fans: where were Christina Tosi's fantastic desserts? The compost cookie, a chunky chocolate-chip cookie studded with crunchy salty pretzels and coffee grounds; the crack pie, a sugary-buttery confection as craveable as the name implies; the cereal milk ice cream, made from everyone's favorite part of a nutritious breakfast-the milk at the bottom of a bowl of cereal; the easy layer cakes that forgo fancy frosting in favor of unfinished edges that hint at the yumminess inside. Momofuku Milk Bar finally shares the recipes for these now-legendary riffs on childhood flavors and down-home classics-all essentially derived from ten mother recipes-along with the compelling narrative of the unlikely beginnings of this quirky bakery's success.
The Art of Living According to Joe Beef : A Cookbook of Sorts
David McMillan, Frederic Morin, Meredith Erickson
October 11, 2011
$40 US/ $40 CDN
9781607740148, 1607740141
Ten Speed Press
Located in a working-class neighborhood of Montreal, Joe Beef is at the center of Montreal's growing reputation as a culinary destination. Often referred to as the Paris of North America, Montreal is the second-largest French-speaking city in the world, and like France, food is at the heart of its identity.
In The Art of Living According to Joe Beef, co-owners/chefs Frédéric Morin and David McMillan, along with writer and former Joe Beef staff member Meredith Erickson, present 135 unforgettable recipes showcasing Joe Beef's unconventional approach to French market cuisine. Advocating the use of ingredients from local or family-owned producers whenever possible, this collection of hearty dishes delivers. The Strip Loin Steak comes complete with ten variations, Kale for a Hangover wisely advises the cook to eat and then go to bed, and the Marjolaine includes tips for welding your own cake mold. Joe Beef's most popular dishes are also represented, such as Spaghetti Homard-Lobster, Foie Gras Breakfast Sandwich, Pork Fish Sticks, and Pojarsky de Veau (a big, moist meatball served on a bone). The coup de grâce is the Smorgasbord-Joe Beef's version of a Scandinavian open-faced sandwich-with thirty different toppings.
---
Cookbooker's Picks
Dolci: Italy's Sweets
by Francine Segan (Author), Ellen Silverman (Photographs)
October 2011
9781584798989, 158479898X
$35.00/$40.00 Can.
Stewart, Tabori and Chang
The blurb calls this an "eclectic, wide-ranging, deliciously ambitious celebration of the underexplored world of Italian desserts." This immediately caught my attention – Italian cookbooks are so often about the rest of the meal, and the desserts are almost an afterthought, other than the ubiqutous tiramisu. And I'm still searching for the perfect cannoli recipe.
---
Home Made
by Yvette van Boven (Author), Oof Verschuren (Photographer)
September 2011
9781584799467, 1584799463
$40.00/$45.00 Can.
Stewart, Tabori and Chang
"The ultimate DIY cookbook, with projects and recipes from smoking your own mackerel to making your own butter and cheese, featuring over 200 easy recipes using simple ingredients – and no special equipment – from scratch."
---
The Brisket Book: A Love Story with Recipes
by Stephanie Pierson
October 4, 2011
9781449406974, 1449406971
$29.99/$34.99 Can.
Andrews McMeel Publishing
One of those cookbooks that focuses on a single food, this one caught my eye because I know that there are a contingent of folk out there passionate about brisket. Food writer, cookbook author, and brisket zealot Stephanie Pierson contends, "Some foods will improve your meal, your mood, your day, your buttered noodles. Brisket will improve your life."
---
Ruhlman's Twenty: 20 Techniques, 200 Recipes, A Cook's Manifesto
by Michael Ruhlman (Author), Donna Turner Ruhlman (Photographs)
September 14, 2011
9780811876438, 0811876438
$40.00
Chronicle Books
Fresh from his intriguing Ratio cookbook, where he boils down cooking into a group of essential ratios to inspire and free home cooks, Ruhlman tries the same tack with cooking techniques. Here he takes twenty ideas "from ingredients to processes to attitude that are guaranteed to make every cook more accomplished… Ruhlman reveals how a cook's success boils down to the same twenty concepts."
Ratio definitely helped me notice ratios and similarities between types of recipes, and made it easier for a recipe-follower (guilty) to take some steps into experimentation. I'm thinking this book could do more of the same.
---
Whole Beast Butchery: The Complete Visual Guide to Beef, Lamb, and Pork
by Ryan Farr (Author), Ed Anderson (Photographs), Brigit Legere Binns
November 16, 2011
9781452100593, 1452100594
$40.00
Chronicle Books
"First visual manual to teach what the newly fashionable butchers already know about primal cuts. Includes a primer on tools, techniques, handling, and resources for buying partial or whole animals direct, plus 15 master recipes for key cuts and charts for scaling recipes. 500 step-by-step photographs, master recipes for key cuts, and a primer on tools, techniques, and meat handling."
There's a revival of butchery after years of styrofoam packaged cuts of anonymous meat, and as more people try to find alternatives to factory farming and look into buying whole animals, or at least more unusual cuts. A book like this sounds like an interesting companion for an exploration into the topic.
---
The Inspired Vegan: Seasonal Ingredients, Creative Recipes, Mouthwatering Menus
by Bryant Terry
January 24, 2012
9780738213750, 0738213756
$19.00/$22.00 Can.
256 pages
Da Capo Lifelong Books
"Vegan Soul Kitchen was lauded for its innovative, mouthwatering recipes that really turned soul food on its head. Now, Bryant Terry is back with a guide to preparing seasonally-inspired menus, as well as simple, artful meals.
Recipes include: Savory Grits with Sautéed Fava Beans, Roasted Fennel, and Thyme; Tempeh Po' Boy with Thick Mushroom Gravy; Purée of Chard with Cornmeal-Plantain Dumplings; Celeriac Soup with Sage-Almond Pesto; Skillet Cornbread with Whole Pecans; Mexican Chocolate Pudding (Sin Leche); Citrus-Hibiscus Sorbet; and more."
I like to see a cookbook that takes the idea of veganism as a starting point, not the destination, and then sees what sort of interesting cuisine can come about from the limitations it imposes.
---
Goat School: A Master Class in Caprine Care and Cooking
by Janice Spaulding
August 2011
9780892729562, 0892729562
$19.95
Down East Books
The title got me on this one. Also I like goats, and love goat cheese. I don't plan to keep a herd myself, though I would like to cook a little more goat.
---
What Chefs Feed Their Kids: Recipes and Techniques for Cultivating a Love of Good Food
by Fanae Aaron
November 2011
9780762760954, 0762760958
$24.95
Globe Pequot Press
As a parent who has the usual struggles and small triumphs at the dinner table, I'm intrigued. Do chefs have their kids eating braised calves liver, or is it more like they are extra-creative with the mac and cheese?
"How do the people who know the most about food tackle the special challenges of cooking for children's palates? How do they get their children to join them at the dinner table when most kids would rather play under the tablecloth? Why do some kids love to eat broccoli, sushi, or pesto while others insist on chicken nuggets every night?
A lifelong foodie and a first-time mother, Fanae Aaron had lots of questions about how to teach her son to enjoy a variety of fresh, whole foods. So she sought out a diverse group of twenty award-winning chefs who are also parents. The book's first-class lineup includes: Eric Bromberg, Marc Murphy, Zack Gross, Ana Sortun, Piero Selvaggio, and Floyd Cardoz. These chefs stimulate their kids' curiosity about new foods by engaging them in the process without coercing them, and they share their tips and stories, which provide an intimate glimpse into the chefs' family lives."
---
The Food52 Cookbook: 140 Winning Recipes from Exceptional Home Cooks
by Amanda Hesser (Author), Merrill Stubbs (Author)
October 25, 2011
9780061887208, 006188720X
$35.00/$38.00 Can.
William Morrow Cookbooks
Food52 was a great idea – "at Food52.com, skilled home cooks submit recipes and participate in a lively online community, competing each week by sending in their "best" seasonally appropriate recipe within a particular category. While Amanda and Merrill choose the finalists, readers vote for the best recipe. The Food52 Cookbook contains all 104 winning recipes, along with dozens of "wild card" favorites."
Yes, these are all on the website, but for those of you who must have a book in the kitchen, here's some paper.
---
Cook This Now: 120 Easy and Delectable Dishes You Can't Wait to Make
by Melissa Clark
October 4, 2011,
9781401323981, 1401323987
$29.99/$34.99 Can.
Hyperion
New York Times food writer and author of the well respected In the Kitchen with a Good Appetite, Melissa Clark "delivers a calendar year's worth of easy and delicious meals featuring organic, fresh ingredients that can be uniquely obtained in each particular month." She's a cook with a lactose-intolerant husband and fussy toddler, and I can see this being a potentially interesting mix.
---
Seoultown Food: Korean Pub Grub to Share with Family and Friends
by Debbie Lee
October 2011
9781906868550, 1906868557
$24.95
Kyle Books
Korean food is making inroads into North American popular food culture, and this book's description intrigued me.
"Inspired by Korean pop culture and infused with contemporary American spirit, this unique and lively cookbook represents Debbie's take on Seoul's version of the local pub. Including small plates, down-home favorites, and creative cocktails, Debbie's mission is to provide Americans with the affordable, neighborhood-friendly dining that Koreans have always known and loved. Debbie's Korean-American fusion fare is truly unique: taught to cook by her Southern grandmother, she brings Asian flair to familiar comfort-food classics."
---
Cake Boy
by Eric Lanlard
October 5, 2011
9781845336059, 1845336054
$19.99/$21.99 Can.
Mitchell Beazley
"Cake Boy's simple cakes include classics such as Genoise Sponge and Light Fruit Cake alongside more surprising recipes such as Apple and Honey Crumble Sponge. There are flour-free cakes, muffins and cupcakes too – from the Marshmallow Muffin to the Chai-tea Cupcake. Delicious puddings are also made easy. Discover how to make the perfect Baked Lemon Cheesecake or a simple Blueberry Cheesecake. Create a gorgeous Steamed Sticky Toffee Pudding or a glamorous Hot Ginger Bread Soufflè. Or learn the simple tricks behind a great Tarte Tatin or a delicious Bakewell Tart.
Eric Lanlard, master pâtissier and twice winner of the prestigious Continental Pâtissier of the Year at the British Baking Awards, has earned himself an international reputation for superlative cakes with an impressive A-list clientele. Having trained in France, Eric moved to London, where he ran the patisserie business for Albert and Michel Roux. He stayed there for 5 years before launching his own business, and now creates cakes for his clients and for his cafè-pâtisserie, Cake Boy, in London."
---
OMG Pancakes!: 75 Cool Creations Your Kids Will Love to Eat
by Jim Belosic
October 4, 2011
9781583334430, 1583334432
$20.00/$23.00 Can.
Avery Trade
If you haven't seen the website, go see the website. The pancakes Mr. Belosic comes up with are something else indeed – art, engineering and (hopefully) flavor. Whether you'll actually be making unicorn and bridge pancakes on Sunday mornings is perhaps a little doubtful (certainly in my house the kids would be impressed, but not necessarily willing to wait for the time it would take to create these).
---
The Family Meal: Home Cooking with Ferran Adria
by Ferran Adria
October 3, 2011
9780714862538, 0714862533
$29.95/$35.00 Can./€24.95 EU
Phaidon Press
I continue to be fascinated by 'home cooking' books from high-end chefs (see Heston Blumenthal's version in the Publisher's Weekly picks above). Whether it's because they're a more accessible window into the work of someone like Adria or Blumenthal or Keller, or because they take their impeccable techniques and apply them to more 'regular' food, I'm not sure – perhaps a bit of both. The danger is, of course, in dumbing down the genius too much; my ideal book like this pushes me as a cook and introduces me to techniques I've never considered before. It would be of little interest if there was not at least a little of Adria's genius in this book.
"The recipes in The Family Meal are easy-to-prepare and meant for family dining at home. From Roast Chicken with Potato Straws, Sea Bass Baked in Salt and Mexican-style Slow-Cooked Pork to White Chocolate Cake and Baked Apples with Whipped Cream, there is a wide selection of everyday classics for every night of the week. The cookbook is also the first by such a renowned chef to ensure that the dishes are affordable and the ingredients are widely available at the local supermarket."
---
The Art of French Baking
by Ginette Mathiot (Author), Clotilde Dusoulier (Editor), Annabel van Nieuwkerk (Translated)
November 2011
9780714862576, 0714862576
$45.00/$49.95 Can./€39.95 EU
Phaidon Press
I'm a big fan of Clotilde Dusoulier, and I'm impressed by the work she's doing to help take some classic French cookbooks and make them accessible to those of us in the English-Speaking world (see I Know How To Cook). Ginette Mathiot is nowhere near as well known in the rest of the world as she is in France, but this should be changing, and I'm willing to take it on Clotilde's authority that this is worth reading and cooking from.
---
One Sweet Cookie: Celebrated Chefs Share Favorite Recipes
by Tracey Zabar (Author), Ellen Silverman (Photographs)
October 4, 2011
9780847836666, 0847836665
$30.00/$30.00 Can.
Rizzoli
"Cookie recipes from New York's best chefs, pastry chefs, and bakers. Tracey Zabar has selected distinctly original cookie recipes from seventy-five of the very best culinary talents in Manhattan. Some are the chefs' personal recipes, while others are the signature creations of top restaurants-Le Cirque, Eleven Madison Park, Gramercy Tavern, Artisanal, City Bakery, Felidia, Daniel, and Blue Hill at Stone Barns are included in this scrumptious mix."
---
The Kimchi Chronicles: Korean Cooking for an American Kitchen
by Marja Vongerichten (Author), Jean Georges Vongerichten (Foreword)
9781609611279, 1609611276
$32.50/$37.50 Can.
Rodale Books
Korean food seems poised to be the next ethnic food trend in North America; Kimchi is becoming fairly well-known, and other dishes like bibimbap and bulgoki are popping up all over the place (well, depends on the place, but definitely they're popping up). This cookbook is taken from a TV show of the same name, so it's likely heavy on the photos, still it might be a good introduction to the cuisine in a fairly home-kitchen friendly format.
---
Make the Bread, Buy the Butter: What You Should and Shouldn't Cook from Scratch — Over 120 Recipes for the Best Homemade Foods
by Jennifer Reese
October 18, 2011
9781451605877, 1451605870
$24.00/$27.99 Can.
Simon & Schuster, Free Press
There's no blurb or cover for this title, but it sounds like something worth investigating – when you get bitten with the 'do it yourself' bug in the kitchen, you can find yourself spending inordinate amounts of time creating things that most people just pop out to the supermarket for. Sometimes it's well worth it, other times it really isn't (for me, bread, ice-cream and yogurt are worth it; mayonnaise, not so much), but how to know?
---
Austrian Desserts and Pastries: 108 Classic Recipes
by Dietmar Fercher (Author), Andrea Karrer (Author), Konrad Limbeck (Photographer)
November 2011
9781616083991, 1616083999
$24.95
Skyhorse Publishing
I still remember drooling at the fabulous desserts in Vienna when I was there in my youth; on a backpacker's budget I didn't get to sample as many as my sweet tooth would have wished, so this title caught my eye.
"Whether it's delicious Esterhazyschnitten (meringue slices with buttercream filling), fluffy Schaumrollen (puff pastry rolls filled with soft vanilla meringue), or classic Bundt cake, these desserts represent the finest of Austrian cuisine. Viennese pastry chef Dietmar Fercher offers 180 of his irresistible recipes, photographed by Konrad Limbeck with mouth-watering results."
---
Dos Caminos' Mexican Street Food: 120 Authentic Recipes to Make At Home
by Ivy Stark (Author), Joanna Pruess (Author)
October 27, 2011
9781616082796, 1616082798
$24.95
Skyhorse Publishing
Mexican street food is enjoying a growing reputation. "After twenty years of traveling throughout Mexico, Chef Ivy Stark became enchanted by the colorful, tasty native foods and was determined to bring them to America. From stylish couples enjoying beef tacos at a café to day laborers standing at a counter over a paper plate filled with carnitas, everyone loves this delicious, accessible cuisine."
---
The Omnivore's Recipe Keeper: A Treasury for Favorite Meals and Kitchen Resources
by Celia Sack
October 4, 2011
9781607740285, 1607740281
$19.99/$22.99 Can
Ten Speed Press
I'm a big fan of the charming and generous Celia Sack, proprietor of San Francisco's fantastic Omnivore Books on Food. This isn't a cookbook, per-se, but it's something that every cookbook lover can appreciate – a recipe organizer with lots of space to store favorites, handy charts and diagrams, vintage illustrations from her library of cookbooks ranging from the 18th century to the present day, as well as guest recipes from culinary stars such as Frank Bruni, David Lebovitz and Deborah Madison. Of course you should also be using cookbooker to track your cooking, but this looks like a delightful kitchen companion.
---
The Italian Baker, Revised: The Classic Tastes of the Italian Countryside–Its Breads, Pizza, Focaccia, Cakes, Pastries, and Cookies
by Carol Field (Author), Ed Anderson (Photographs)
November 1, 2011
9781607741060, 1607741067
$35.00/$40.00 Can
Ten Speed Press
"The 1985 groundbreaking edition of Field's authentic, impeccable guide was a revelation to Americans only used to sterotypical Italian goods. This updated edition modernizes artisanal doughs and techniques used by generations of Italian village bakers for home cooks and professionals alike.
Who can resist bruschetta rubbed with garlic and drizzled with olive oil, almond-studded biscotti dipped in coffee or wine, and, of course, a thin-crusted pizza with fresh, sweet tomatoes and tangy mozzarella? These Italian classics that Americans know and love are just the beginning; there are a wealth of other equally delicious breads and sweets waiting to be discovered.
In this groundbreaking classic-now thoroughly updated for today's modern kitchen-Carol Field introduces artisanal doughs and techniques used by generations of Italian bakers. Every city and hill town has its own unique baking traditions, and Field spent more than two years traversing Italy to capture the regional and local specialties, adapting them through rigorous testing in her own kitchen."
---
Bi-Rite Market's Eat Good Food: A Grocer's Guide to Shopping, Cooking & Creating Community Through Food
by Sam Mogannam (Author), Dabney Gough (Author)
October 18, 2011
9781580083034, 158008303X
$32.50/$37.50 Can.
Ten Speed Press
Recommended by Clotilde Dousoulier in her recent interview with Cookbooker [link], this book is a cookbook and a shopping guide from San Francisco's famed Bi-Rite Market.
"Eat Good Food gives you a new way to look at food, not only the ingredients you buy but also how to prepare them. Featuring ninety recipes for the dishes that have made Bi-Rite Market's in-house kitchen a destination for food lovers, combined with Sam's favorite recipes, you'll discover exactly how to get the best flavor from each ingredient. Dishes such as Summer Corn and Tomato Salad, Spicy String Beans with Sesame Seeds, Roasted Beet Salad with Pickled Onions and Feta, Ginger-Lemongrass Chicken Skewers with Spicy Peanut Dipping Sauce, Apricot-Ginger Scones, and Chocolate Pots de Crème will delight throughout the year.
---
Odd Bits: How to Cook the Rest of the Animal
by Jennifer McLagan (Author), Leigh Beisch (Photographs)
September 13, 2011
9781580083348, 158008334X
$35.00
I'll be reviewing this book in depth soon, but suffice it to say that I feel it's one of the most important cookbooks of the year, and an excellent follow-up to the equally important Fat and Bones.
"Odd Bits is devoted to the under-appreciated but incredibly flavorful and versatile alternative cuts of meat. Features over 100 recipes and the expert advice to make these odd bits part of every cook's repertoire.
In a world of costly prime cuts-stately crown roasts, plump pork chops, and regal racks of lamb-it's easy to forget about (and steer clear of) the more economical, but less lovable parts of the beast-bellies, brains, cheeks, combs, gizzards, hearts, hocks, kidneys, lungs, marrow, necks, shanks, spleens, tongues, trotters, and, oh yes, testicles.
Historically, these so-called odd bits have had a regular place on our plates and in our culinary repertoires. In fact, many are considered delicacies and routinely appear in regional specialties. So why do we eschew and waste valuable protein? When have our sensibilities become so squeamish? In short-when did we decide offal had become awful?"
---
Saraban: A Chef's Journey Through Persia
by Greg Malouf (Author), Lucy Malouf (Author)
December 2011
9781740668620, 1740668626
$59.95/$65.95 Can.
348 pages
Hardie Grant Books
I'm a sucker for exotic cuisines, and the food of Persia is something I'm only a little familiar with. This sounds like a great exploration from the authors who've already explored modern middle-eastern food, Lebanon, Syria and Turkey.
"From Persian-style Russian Salad with Tarragon Mayonnaise, to Skewered Beef Leaves Marinated in Yoghurt, Cardamom, and Black Pepper, or Coconut Cream Flakes with Toffeed Mango, this is an unforgettable journey through the culinary landscapes of ancient Persia and modern-day Iran. Persian cooking is one of the oldest and most sophisticated cuisines in the world. Its influence has spread across India and the Middle East, to North Africa and the Iberian Peninsula, and even through Medieval Europe. A cuisine that is subtle, elegant, and alluring, it rejoices in rice, uses fresh herbs in abundance, and combines meat, fish, fruit, and vegetables with exotic spices, such as saffron, cardamom, and dried limes."