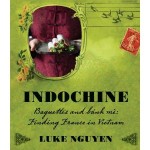 We recently published our best of 2011 roundup, gathering best-of lists from the pundits of the web and print media. Now it's the turn of the bookstore owners.
These are the people who love cookbooks, who live and breathe them. They see all the new books, they talk to their customers, they meet the authors and chefs who make the books, they taste the food. They see which books are selling, which books delight people and are destined to become stained and tattered kitchen companions. Take their word for it! And please support your independent bookstores by buying some books from them. Bookselling is a tough business. This is the time of year where they make most of their money, and cookbooks are excellent gifts.
I find it interesting that there are some strong divergences between the newspaper/blog lists and the cookbook store lists. With the cookbook store lists there are often titles which may not have received as much publicity or food community buzz, but are being hand-sold by store owners – hidden gems, if you will.
Note: all prices are publisher's list price. Some stores may sell for less.
---
Omnivore Books on Food – San Francisco, CA
3885a Cesar Chavez Street
San Francisco, CA
Tel: 415-282-4712
info@omnivorebooks.com
www.omnivorebooks.com
Celia Sack:
I'm getting ready for the Christmas onslaught, and thinking about which cookbooks to recommend to customers this season. There are so many to love this year, so I thought I'd discuss some of the cookbooks that actually made it into my kitchen.
The Mozza Cookbook by Nancy Silverton and Matt Molina($35)  has quickly become dog-eared and splattered in our house. Stir Frying to the Sky's Edge by Grace Young ($35). Grace's talk at Omnivore finally motivated me to go down to Chinatown and buy a wok. Easy and fun, and lightning-fast. The Fearless Baker by Emily Luchetti & Lisa Weiss ($30). Emily invited me and Paula to be live testers for some of the recipes in this fabulous baking book, because we are admittedly terrified of baking. Plenty, by Yotam Ottolenghi ($35). After spending our summer vacation in London and visiting Mr. Ottolenghi's eponymous restaurant in Notting Hill, we couldn't wait to jump into the cookbook, despite the fact that we rarely cook vegetarian. Canal House Cooking, Vol. 7 (La Dolce Vita) by Melissa Hamilton & Christopher Hirsheimer ($20) is not on shelves yet, but the authors handed us a preview copy, and let me tell you, you will want this when it comes out. And finally, Turkey by Leanne Kitchen (import – price varies). Okay, in all honesty, I haven't made anything from this cookbook yet. But after my trip to Turkey last fall, I fell in love with this gorgeous Australian import, and I really do plan to tackle the Slow-roasted Lamb with Apples Poached in Pomegranate on a cold San Francisco night soon. It's just too beautiful to spatter quite yet.
---
Rabelais Books – Portland, ME
86 Middle Street
Portland, ME
Tel: 207-774-1044
info@rabelaisbooks.com
www.rabelaisbooks.com

Rabelais provided the list for Bon Appetit this year, so we're just cribbing directly from them.
Home Made: The Ultimate DIY Cookbook, by Yvette van Boven (Stewart, Tabori & Chang) $40
American Flavor, by Andrew Carmellini and Gwen Hyman (Ecco) $35
The Family Meal: Home Cooking with Ferran Adrià, by Ferran Adrià (Phaidon) $30
The Art of Living According to Joe Beef: A Cookbook of Sorts, by Frédéric Morin, David McMillan, and Meredith Erickson (Ten Speed) $40
Mourad: New Moroccan, by Mourad Lahlou (Artisan) $40
Odd Bits: How to Cook the Rest of the Animal, by Jennifer McLagan (Ten Speed Press) $35
Eleven Madison Park: The Cookbook, by Daniel Humm and Will Guidara (Little, Brown & Co.) $50
Bocca Cookbook, by Jacob Kennedy (Bloomsbury) $45
Momofuku Milk Bar, by Christina Tosi, with a foreword by David Chang (Clarkson Potter) $35
The Art of Eating Cookbook: Essential Recipes from the First 25 Years, by Ed Behr (U of California Press) $40
Bitters: A Spirited History of a Classic Cure-all, by Brad Thomas Parsons (Ten Speed Press) $25
A Cook's Year in a Welsh Farmhouse, by Elisabeth Luard (Bloomsbury) $50
Rustic Italian Food, by Marc Vetri, with David Joachim (Ten Speed Press) $35
Jamie Oliver's Meals in Minutes, by Jamie Oliver (Hyperion) $35
Oxford Companion to Beer, by Garrett Oliver (Oxford University Press) $65
Mission Street Food: Recipes and Ideas from an Improbable Restaurant, by Anthony Myint and Karen Leibowitz (McSweeney's) $30
Visit the Rabelais blog for much more about each of these books, and the year in general: http://www.rabelaisbooks.com/blog/?p=327
---
Kitchen Arts & Letters – New York, NY
1435 Lexington Ave.
New York, NY
10128
Tel: 212-876-5550
letters@kitchenartsandletters.com
www.kitchenartsandletters.com
Matt Sartwell:
Here are my suggestions, in no particular order:
Modernist Cuisine by Nathan Myhrvold, Chris Young and Maxime Bilet ($625).
At first glance, a six-volume set with a list price of $625 seems like an arrogant suggestion, but there really has not been anything like this book before and it seems pretty unlikely that something will come along soon to challenge it.
For anyone with an interest in how cooking happens and how to achieve specific results, this Modernist Cuisine opens up an entirely new world.  Thoughtful, ambitious cooks can draw so much from the research here, even if they never touch meat glue and don't have a high tech kitchen.
This is a game-changing book, in our opinion, and decades from now people will still be referring to its ground-breaking research.
All About Roasting by Molly Stevens ($35).
Understanding and mastering a method liberates a cook.  That's one reason why we like Modernist Cuisine and it's the same reason we like Steven's book on cooking meat, poultry, fish, shellfish, fruits, and vegetables. Explicit, thorough, and imaginative, this is a great guide to a stress-free form of cooking. Who doesn't need more of that?
Twenty by Michael Ruhlman ($40).
Continuing our theme of understanding and mastery: Ruhlman organizes twenty chapters around important methods or ingredients and demonstrates how to make the most of them. He addresses things as basic as salt, onions, braising, poaching and shows how to use fundamental knowledge to improve everything which comes out of your kitchen.  You have to be a motivated cook to make the most of this book, but those are the kinds of people we like to encourage.
Odd Bits by Jennifer McLagan ($35).
In other words, offal, the cuts of meat and parts of the animal about which people are sometimes squeamish and more often mystified. McLagan is interested in them for the best reason: they taste good, and she wants to help you cook more food that tastes good.  A few generations back all cooks new how to handle these things and it's a pity so many of us have lost touch with so much good food.
The Splendid Table's How to Eat Weekends by Lynne Rosetto Kasper and Sally Swift ($35).
This is a slightly ambitious, menu-driven book which captures just how diverse American home cooking has become.  Kasper is the host of the hit NPR show The Splendid Table and Swift is her producer. They're always featuring and talking about great home cooking and this collection cherry-picks their most exciting ideas.

Super Natural Every Day by Heidi Swanson ($23).
Proof that vegetarian food is not some kind of compromised cooking.  Swanson has a deft imagination and is great hand with flavor. Most of her dishes are rely on simple ingredients and many of them are so easy to execute that after making them once, you won't need the recipe again. That's always the mark of a worthwhile cookbook.
The Apple Lover's Cookbook by Amy Traverso ($30).
Plenty of cool desserts here, but oh, boy, the savory ideas are really exciting.  The grilled sourdough cheese sandwiches with apple and mustard captured our attention the first time we opened the book and we've been just as impressed with everything else since.
---
Book Larder
4252 Fremont Avenue North
Seattle, WA 98103
lara@booklarder.com
www.booklarder.com
Alice Hart—Vegetarian (Murdoch) Import – price varies.  A beautiful UK import from one of the most creative voices in food writing.  Whimsical drawings, gorgeous photos, and crave-worthy recipes with minimal fuss.  A must for veggies and omnivores alike.
Anupy Singla—Indian Slow-Cooker (Surrey Agate) $20. Straightforward, comforting recipes for novice and expert cooks alike.  Our staff and customers can't get enough of this book.
Mary Karlin—Artisan Cheesemaking at Home (Ten Speed) $30. Mary Karlin brings her years of teaching expertise to this book, that takes the mystery out of cheesemaking.  She starts simple with ricotta and mascarpone, and takes ambitious DIY'ers all the way to mozzarella and Humboldt Fog.
Maggie Savarino—The Seasonal Cocktail Companion (Sasquatch) $19.  Maggie perfectly captures both the cocktail and DIY trends with this lovely, tempting book.  Includes recipes for gifts, drinks, and punches that are perfect in any season.
Melissa Clark—Cook This Now (Hyperion) $30. Melissa writes wonderful recipes that work, and that perfectly capture what I want to eat in every season.  Her flavors are stunning, and many can be made quickly with kids underfoot, which is a must at my house.
---
CANADA
All prices in Canadian Dollars
The Cookbook Store, Toronto
850 Yonge Street
Toronto, ON
Tel: 416-920-2665
cooking@icann.net
www.cook-book.com
Alison Fryer:
Fresh by Ruth Tal & Jennifer Houston
Nutritious and delicious vegan/vegetarian fare has never been made more possible than in the hands of Ruth Tal. Her recipes behind the award-winning Fresh restaurants in Toronto are designed to keep the body healthy and satisfied at the same time. $29.99.
Martha's Entertaining by Martha Stewart
She is loved. She is reviled. To some, she is the most creative of cooks.  To others, she is merely the borrower of other people's creativity  Martha Stewart is one of the most polarizing figures ever in the culinary world. When her original book, Entertaining, was published in 1982 it changed the face of home entertaining forever. Most people who are producing a same topic book on the 30th anniversary of their first book would be satisfied to just re-issue said book with a few updates.  Yet Martha, ever the workaholic, has made Martha's Entertaining a showcase to the way her style and taste evolved over three decades. $75.00
Plenty by Yottam Ottolenghi
His first book, Ottolenghi ($34.95),  captured our customer's imaginations, and then some. Although we had to hand sell the book in the time-honoured tradition of independent bookselling, once introduced to customers they couldn't get enough. Now the sequel has landed, full of creative vegetarian dishes. No, you don't have to be vegetarian to appreciate these dishes. And yes, it may be even better than the first book!  $39.95.
Eleven Madison Park the Cookbook by Daniel Humm & Will Guidara
More than just a book of recipes; to read the Eleven Madison Park Cookbook is to immerse yourself and experience the humming (ha!) generator of one of New York's great underdog stories and best restaurants. $55.00
Back to Baking by Anna Olson
A very simple and elegant book with detailed instructions and side notes to help the baker stay on track. The book contains mouthwatering pictures to shoot for and to provide exemplars. Anna provides basic baking tips to give you the best results as well she includes recipes for restricted diets. This is destined to be a classic baking book for years to come. $40.00
---
Barbara-Jo's Books to Cooks
1740 West 2nd Avenue
Vancouver, British Columbia
Tel: 604-688-6755
bookcook@intergate.ca
www.bookstocooks.com
Barbara-Jo:
I have a customer who regularly visits my shop.  She does not like to travel, feeling her purchases of cookbooks, her discovery of the culture through cooking the recipes, takes her where ever she might feel like being at the moment.    The books I have chosen this year are mostly dedicated to dreaming, with the exception of Odd Bits, which is focused on a reality I hope the world can adopt.
Odd Bits by Jennifer McLagan
Any author who dedicates so much time researching, recipe testing, while passionately supporting her desire to respect nature and ourselves, deserves a grand gesture of applause.
Indochine: Finding France in Vietnam by Luke Nguyen
A beautiful book with stories and recipes of two cultures whose food I both love and technique, I respect.
Made in Sicily by Giorgia Locatelli
This Italian chef, based in London England has written his second book, this one dedicated to Sicily.  I not only love the feeling I get while traveling with him through this cherished tome, but he is very nice to look at too!
Zumbo by Adriano Zumbo
From Australia, Adriano has a patisserie in Sydney.  His whimsical and delicious treats have translated into a fantastical book.
Tasting India by Christine Manfield
Another magnificent Australian chef, who of late spends her time travelling the world, discovering the wonders of the cuisines and cultures.   This book, Tasting India will take you on a journey you will dream to take yourself.
---
AUSTRALIA
The Cookery Book, Australia
44 Sailors Bay Rd.
Northbridge, NSW
Australia 2063
Tel: 02-9967-8211
cookerybook@cookerybook.com.au
www.cookerybook.com.au
Shawn Casey:
Zumbo by Adriano Zumbo, Rockpool Bar & Grill by Neil Perry, Tasting India by Christine Manfield, Indochine by Luke Nguyen, Marque by Mark Best, Gingerboy,  Cumulus, Maha and PS Desserts by Philippa Sibley are just some of the Australian books released for Christmas that are already soaring up our charts – just beautiful books and must haves for chefs and home cooks alike.
Honestly there are so many fantastic titles this Christmas it was hard to put together our Christmas Catalogue for 2011. Some of the titles we have already mentioned but a few others to watch out for include: Dinner At Matts by Matt Moran, Malouf by Greg & Lucy Malouf, Indulge by Rowie Dillon for the ever-increasing Gluten free cookbook fans, Family Meal by Ferran Adria, Eleven Madison Park and Momofuku Milk Bar ( we can't wait to dine at Momofuku which recently opened at Star in Sydney).